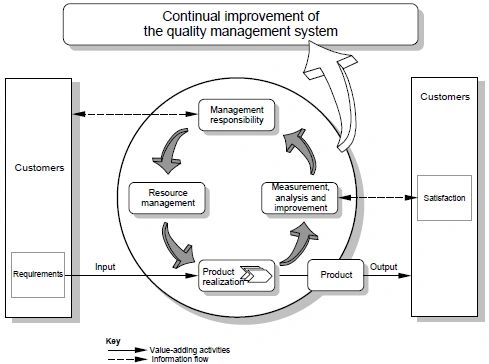 Do you need a Quality Management System to be competitive in the marketplace?

Are you worried that implementation will be costly and time-consuming?

We know small businesses face different challenges compared to large companies, such as tighter budgets and time constraints. Whether you are beginning to learn about standards and management systems, or ready to start the implementation process, L2 Business Consulting can help.

Benefits of Management Systems
A management system is a proven framework for managing and continually improving your organization's policies, procedures and processes. Quality management systems reduce costs, enhance your marketability, improve your customer satisfaction, increase productivity, and promote economic growth.
 
L2 Business Consulting has the solution for organizations interested in implementing, improving and managing their Quality Management System.
Development and implementation of Quality Management System, including:

Quality System Manual
Quality System Procedures
Quality Policy
Quality/Business Objectives
Internal audit
Quality cost
Selection of third party registrar

Act as your organization's Management Representative
Conduct periodically required Management Review
Provide training to all applicable Quality Management System documentation
Facilitate your customers and third party accreditation audits
Provide Root Cause analysis
Implement Corrective Action plan
Verification that your company's infrastructure and work environment meets applicable requirements
Train your selected employees to become internal auditors

Control of documents and records system
Control of Approved Supplier List (ASL)

Quality Management System planning
General review of inputs and outputs
Resource management
Provision of resources
General competence, awareness and training
Infrastructure and work environment

Planning of product realization
Monitoring and Measurement of processes
Monitoring and measurement of product
Control of monitoring and measuring devices
Quality control inspection programs
Measurement, analysis and improvement

Customer focus/satisfaction
Configuration management
Control of nonconforming product
Monitoring of Quality Cost

Control of quality and production stamps
Corrective and Preventive action plan
Quality System Continual Improvement